Tenders
We would hereby like to inform you about the award of contracts following limited tenders without competition from a net order value of €25,000 and no-bid contracts from a net order value of €15,000 for construction work and €25,000 for goods and services.
The basis of the publication is the ex-post information obligation in accordance with §20 para. 3 of the German Construction Contract Procedures VOB/A and §19 para. 2 of the German Service Contract Procedures VOL/A.
The information is retained for six months for construction work and three months for goods and services.
Tendering procedure
Type and scope of the service
Contract awarded on
Performance place
Contractor
Contract by private treaty
Delivery of an automatic 8-channel patch clamp system
11.05.2022
LIN Magdeburg

npi electronic GmbH

Restricted invitation to tender
without competitive bidding
Delivery of a motorised inverted fluorescence microscope

12.05.2022

LIN Magdeburg

Nikon Deutschland,
ZNL Nikon Europe B.V.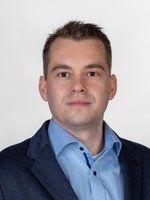 Contact
Christoph Gottschalk
Tel.: +49-391-6263- 791
E-Mail: Christoph.Gottschalk@lin-magdeburg.de