Information for students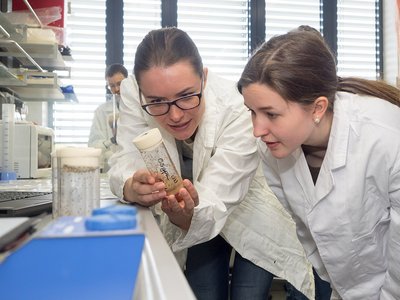 The LIN works closely with the Otto-von-Guericke-University Magdeburg (OVGU) on student education. For example, LIN scientists teach these courses:
Bachelor programs


Master programs
Internships & Theses
Students have the chance to gain laboratory experience at the LIN, such as small projects, lab rotations, or internships. We also offer exciting topics for final theses. If you are interested in an internship or a bachelor or master thesis, please contact the researchers directly!
This is what students at LIN are working on: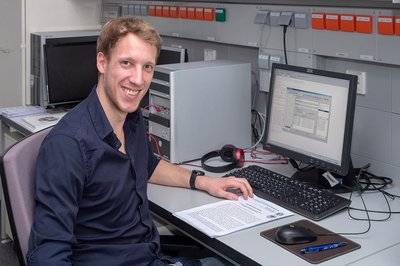 What are you working on right now?
I am working in the AG Imaging Genetics on the age study at LIN. We want to find out how certain immune factors influence the memory of ageing people. I am also writing my medical doctoral thesis on this topic.
What do you need it for?
Our work helps to understand human memory processes and opens up new paths and possibilities in memory research. In addition, the study tries to explain why memory can also decline in healthy, elderly people.
How did you get to LIN?
By the suggestion of a friend. I wanted to carry out an interesting study with direct contact to other people and here I found an exciting challenge at LIN.
How did you get to LIN?
I study Medical Biotechnology at the University of Rostock. At the Long Night of Science in Magdeburg I looked around for exciting topics for my master thesis. I was fascinated by the question of what role the extracellular matrix – a structure surrounding the neurons – plays in the brain. After an internship at the AG Extracellular Matrix I am now writing my master thesis here.
What are you working on right now?
I investigate the effect of hyaluronic acid fragments of different sizes on neurons. I use fragments that are coupled with a fluorescent molecule so that they glow green under the microscope and make the neurons which they bind visible.
What do you need it for?
In the animal model, it was shown that the dissolution of the extracellular matrix in the brain improves new learning processes. If we could better understand the basic cellular mechanisms, this approach could help stroke patients to regenerate for example.